We are proud to offer the 3-hour Lactulose Quintron Breath Test, which is the most widely used SIBO breath test around the world.  It provides a very accurate assessment for both Hydrogenic and Methanogenic SIBO.
The patented Quintron EasySampler test kit provides a very straight forward and easy breath collection, as well as a lengthy period of time in which the breath samples remain sealed and uncontaminated.  For patient and clinic convenience, the test is completed in the comfort of the patient's home.
Our detailed test instructions provide the specifics regarding the test preparation required by the patient.  Included on the test instruction sheet is a website link to test preparation and test collection videos.  These videos can also be found here.
The Quintron Breath Test provides an accurate and convenient way to assess for Hydrogenic and Methanogenic SIBO. Patients appreciate the convenience and doctors appreciate the clinical data it provides for their IBS patients.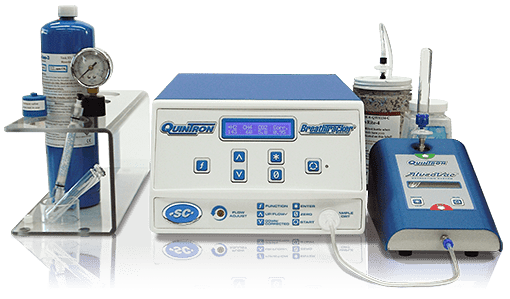 If you are a health care practitioner and would like more information on how to order a Quintron Breath Test for your patients or your clinic, please email us at [email protected]